Bio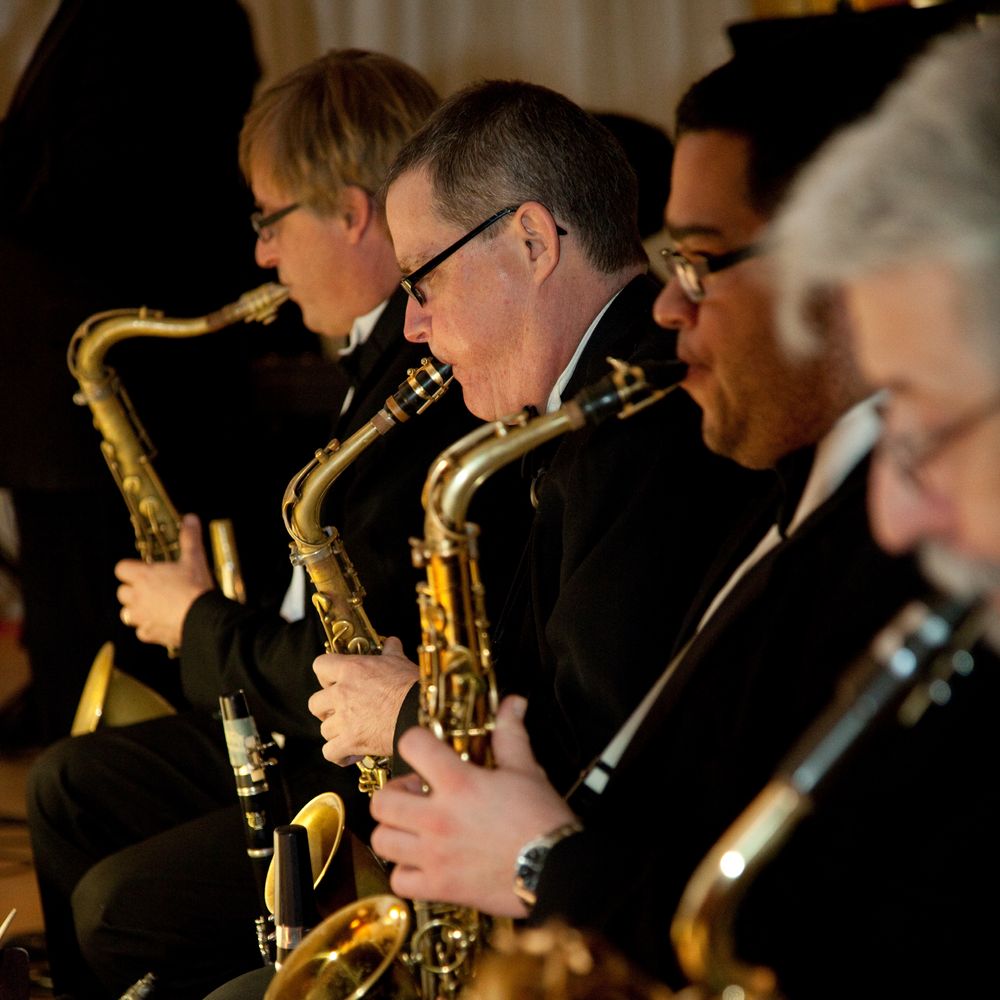 About Us
The Jerry O'Hagan Orchestra has been entertaining audiences in the Midwest for 28 years.  The orchestra was founded by Jerry O'Hagan and features the best musicians from the Twin Cities in Big Band, Contemporary, Latin, and Swing music.
The orchestra specializes in ballroom music and performs regularly at the Cinema Ballroom in St Paul, the Lakeside Ballroom in Glenwood, MN, the Wabasha Street Caves, and the Grand Hotel on Mackinac Island in Michigan.  We provide entertainment and dance music with the orchestra and its small combos for weddings, private parties, and a host of other celebrations. 
In 2016 Mike Haynes and Charmin Michelle became the orchestra's leaders. Mike Haynes has been entertaining audiences since childhood as a vocalist, a musician, and a band leader. His smooth trombone playing has been heard in jazz groups, pit orchestras, combos, classical ensembles, and show and dance bands throughout the US.  Currently, Mike plays in many groups in the Twin Cities, and is proud to be able to work with Charmin Michelle to continue the tradition of the Jerry O'Hagan Orchestra.
"Taste and understatement. Swing and savoir-faire. Grace and grooves. Intimacy and panache. Singer Charmin Michelle delivers all of the above and more."  Minneapolis Star / Tribune
Charmin Michelle has been the featured vocalist in the Jerry O'Hagan Orchestra since 1993. She is a band leader and performs with several groups in and outside the Twin Cities and  tours regularly throughout Spain and France.